During my Junior and Senior years of University I interned with AppStateTV, a production team inside the University Athletics office that focused on broadcast and online coverage of all of Appalachian State University's athletics programs. Unlike some departments at Appalachian Athletics, like Football Video which focused soley on creating content for App State's Football team, AppStateTV was responsible for creating live content, programs, live streams, and web content for all of the sports on campus. 
When it first started it had no video capabilites and was exclusive to radio but over the past decade (earning a lot of money thanks to the Footballs team success) it has been able to grow and add equipment and coverage. Currently AppStateTV produces practice reports and gameday footage for all sports and live streams via the website for Football, Mens and Womens Basketball, Volleyball, Wrestling, Softball, Baseball, and Field Hockey. 
During the summer while redesigning in stadium graphics for live stream such as scorebugs and replay transition graphics, it became obvious that the old logo which was contructed in photoshop in 20 minutes wasn't suited for use across the wide range of media that AppStateTV had begun to offer.
Additionaly with the opening of its new media building in 2014, Appalachian State University has begun the move to broadcast original student and community content with the local cable (at the time of this writing, Charter) and online. 
So as an experiment we went back and tried to not only create a logo that looked good across multiple media but also a logo that could encompass other aspects of University life and could possibly work as a brand for the University's newest media initiative.
One of the first decisions that was made was to change the name.
AppStateTV was too generic for what we were doing at the time, only covering sports, but it also had the problem of being really hard for broadcasters to say. "AppTV" while still suffering from its "encompassing" theme was easier to say.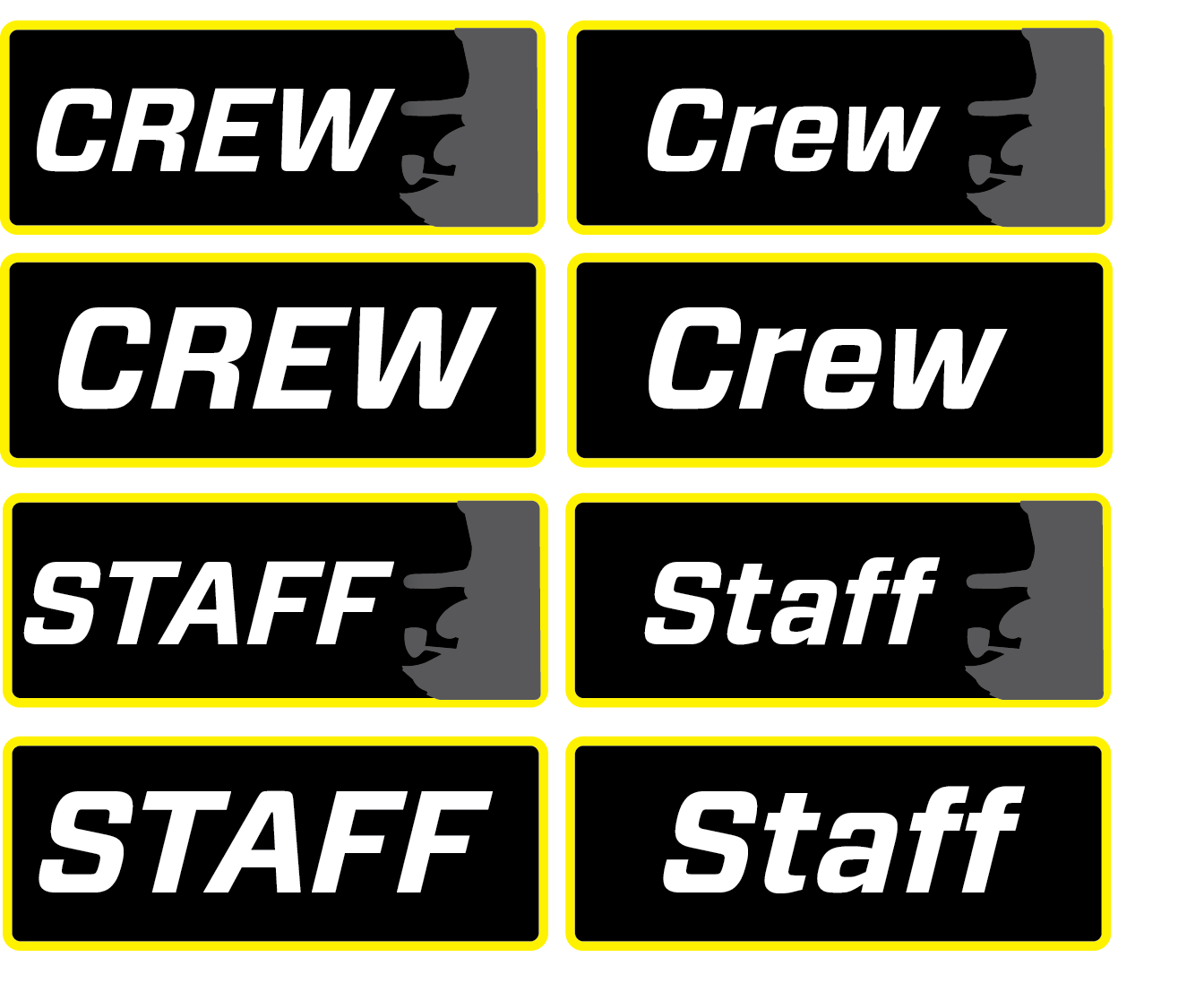 Currently there are only two paid staff positions in the AppStateTV production office. While they produce a lot of the web content, and supervise, a large portion of the work is completed by interns. These are usually Communication or other related majors students working to gain experience, but all students are welcome and most productions would not happen without their support. 
Since the workforce is primarily students we needed a way to distinquish crew for security at events in addition to ID badges. So we needed to create a logo that could not only look good on a letterhead, a website, or a video, but also one that could look good on a TShirt, an ID Badge, or ID Braclet. 
We worked with several iterations of weight of the "classic Yosef" head and fonts with varying placements and background colors.