-------------------------------------------------------------------------------------------------------------------------------------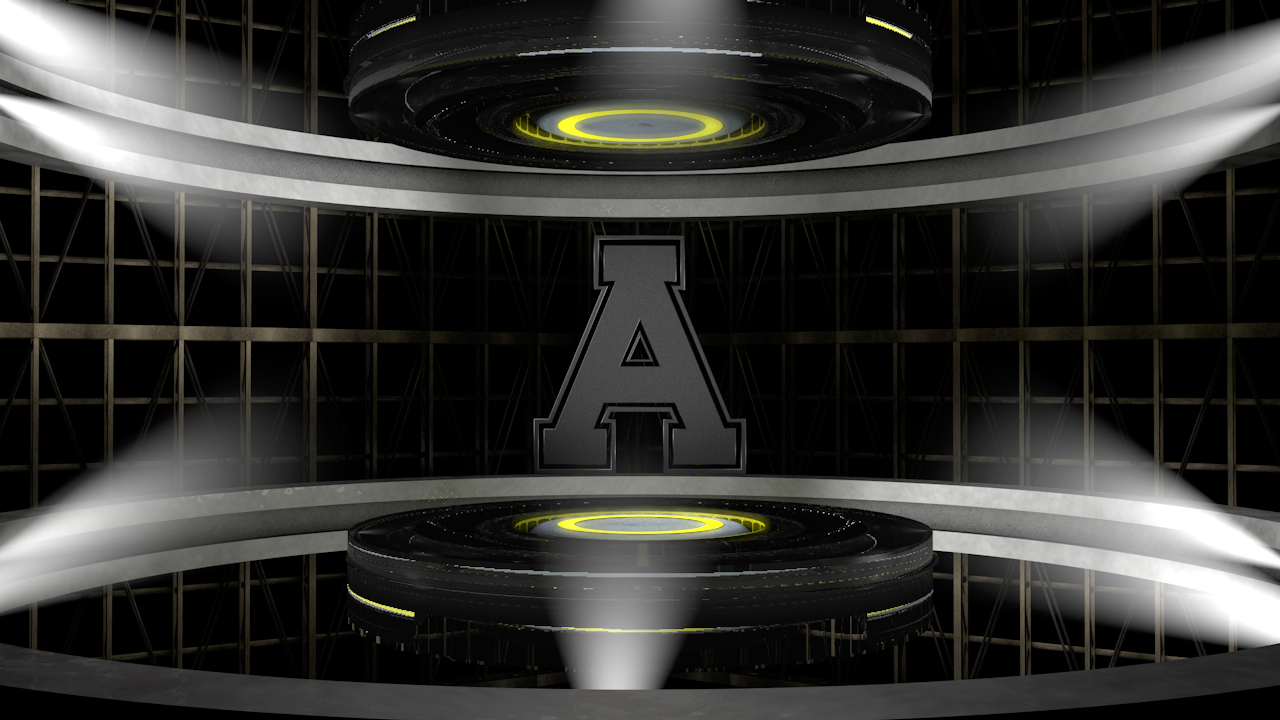 In 2014 the Mountaineers of Appalachian State University have undergone a change in branding on different levels. Firstly they are moving from the SoCon to DIV I Sunbelt. Secondly, they are dropping the updated Yosef mascot in favor of the classic Yosef from the 60's-80's. Thirdly, because of the conference move, the website and broadcast team that covered the Mountaineers have had to change because teams already in the conference possessed similar domains and identities. 
Since many of the graphics for the football team and athletics as a whole have not been updated in decades I thought it would be nice to start with a simple looping video to play during down times (injury timeouts, halftimes for other sports that we stream online such as volleyball and basketball. 
It started with the simple Block "A" that is Appalachian State's main logo identifier. We knew we wanted to update the look and have a loop that gave a modern feel while still being appropriate to play during injuries.
The block A was drawn in Illustrator and then imported into Cinema4D. There the base pedestal was constructed then duplicated to form the two disc shapes above and below the A. Rings with lights and a background of struts were added to give it depth. Finally metal textures were applied to the A and yellow spotlights and glow added to the discs. The A was then animated to rotate and exported.
This was rendered out as an image sequence into Adobe AfterEffects where a vinette and blur vinette were applied alongside particles to give some more 3D space. 
This was exported out to Premiere Pro so we could increase the loop from 5 seconds (original) to 12 minutes. 
The next project will be to update the replay and score graphics for Football, Basketball, and Baseball.